Hospital wastewater treatment with membrane technology MBR
Hospital wastewater treatment with membrane technology MBR
Viet Water provides customers with optimal technology solutions, in accordance with the lowest and most effective investment costs.
Provide technical drawings, instructions and construction supervision for the items that the Investor can perform.
After design, construction, operation, etc. Viet Water will train and transfer technology completely to partners.
Contact Viet Water for a free quote, support and advice for customers. (Technical consulting support – 24/7 quote: 0947.99999.30 – 0904.506.065)

NEED
You are looking to build a medical wastewater treatment system for clinics and hospitals with reasonable costs, stable operation, high quality, and low operating costs.
The Company's wastewater source is a problem that needs to be solved to ensure environmental requirements.
Need to find a reputable environmental treatment company to treat medical wastewater, hospital clinics to handle environmental problems.
The wastewater treatment system of your company often has problems, the parameters in the medical wastewater of clinics and hospitals after treatment are volatile and difficult to control.
Your customers apply environmental ISO to your products.
…
SOLUTION
How to have effective and standard medical wastewater treatment technology, reasonable cost, stable operation, suitable for production scale? That's what investors are always interested in.
Understanding that problem, Viet Water Joint Stock Company has designed and constructed many different factories, built new, installed, renovated and upgraded medical wastewater treatment systems for clinics, hospitals, and now offers different solutions depending on the characteristics of wastewater, depending on the existing premises as well as the needs of the Investor to advise individual cases for customers.

1. COMPOSITION OF HOSPITAL MEDICAL WASTE WATER:
.Sources of wastewater include: Wastewater generated from medical examination: fluid, blood, cleaning tools, etc.
Wastewater from daily activities of patients and staff.
Membrance Bio Reactor (MBR) membrane technology
2. TECHNOLOGY CHART:
We would like to introduce to our customers Medical and hospital wastewater treatment technology by MBBR biological substrate method, MBR membrane technology as follows:
The proposed technology is based on the following principles:
Low investment cost.

Low operating and maintenance costs.

Environmentally friendly technology.

No secondary waste is generated.
Wastewater after treatment must meet discharge standards as prescribed: QCVN 28:2010/BTNMT.
TECHNOLOGY CHART OF HOSPITAL WASTE WATER TREATMENT SYSTEM
In addition to the above technology diagram, depending on site conditions, design requirements, operability, etc., other technologies can be used such as: traditional biotechnology, AAO & MBR technology, etc. (ERASE)
Advantages of technology

Waste water treatment complies with current regulations.

Saving the construction area of the wastewater treatment system helps to save investment costs.

The system works automatically.

Low operating and maintenance costs for wastewater treatment systems.

No secondary odors and substances are generated during operation.

Initial investment costs are not too large.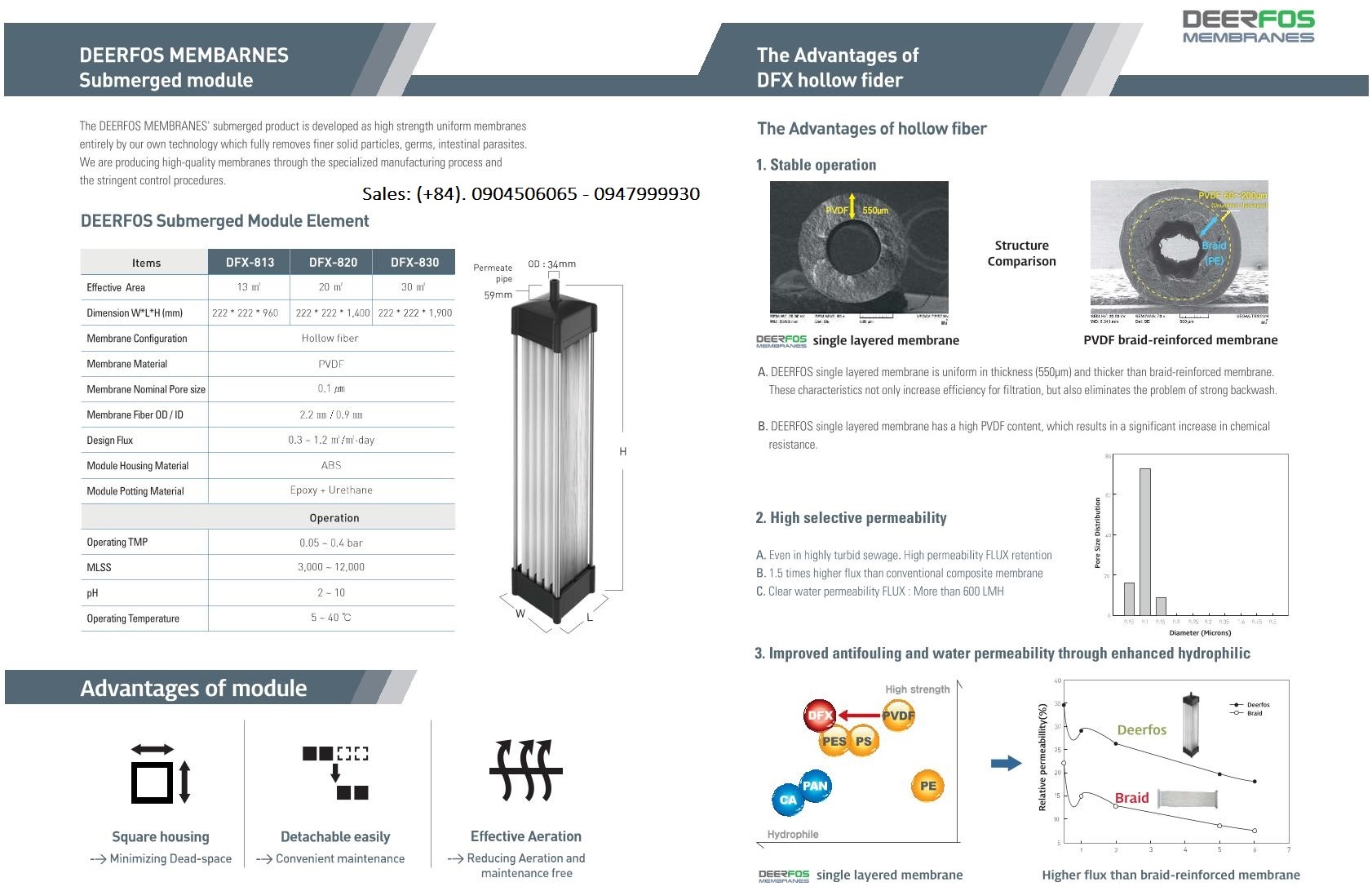 Technology explanation:
Medical wastewater includes wastewater from polyclinics, dental clinics, medical stations, hospitals, discharged after use, all types of wastewater are collected together to a common collection location. then pump to the conditioning tank.
a. Air-conditioner
The conditioning tank has the function of regulating the flow and concentration of medical wastewater, in some cases where it is necessary to stabilize the pH of the wastewater, it will conduct pH adjustment chemicals into the conditioning tank. Helps to keep wastewater stable in pH within the threshold of good growth of microorganisms thanks to the probe system, pH sensor and metering pump.
Wastewater after being regulated in concentration and flow will be pumped to Aerotank – MBR tank.
b. Aerobic tank – MBR
In the aeration tank, there are two compartments, in the first compartment, the wastewater is mixed with aerobic microorganisms thanks to the air supply system. This process creates favorable conditions for aerobic microorganisms to grow and develop. Here, under the influence of aerobic organisms, and the gas distribution system in the tank, the COD and BOD parameters are effectively treated 92 - 98%, increasing the dissolved oxygen index in the water (DO). The maintenance level of DO index in the Aerotank tank is always at 1.5 - 2 mg/l. Wastewater after blocking 1 Aerotank tank flows into compartment 2 Aerotank tanks with MBR membrane arrangement.
MBR membrane technology is a combination of both biological and physical methods. Each MBR unit is made up of many hollow fibers linked together, each hollow fiber is structured like a filter with very small pores that some microorganisms are not able to penetrate. These MBR units will be linked together into larger modules and placed in treatment tanks.
Medical wastewater after filtration from MBR membrane meets QCVN 28:2010/BTNMT column A standards.
Finish processing.
3. CONSTRUCTION SOLUTION
Currently, there are many methods of construction of wastewater treatment systems. Depending on the actual situation at the enterprise, we have different system layouts. Viet Water would like to present some popular construction methods today.
Construction method of bricks, reinforced concrete: This method is quite classic, but still popular in many cases. Depending on the needs, we can build full sound or half floating half sound.

Image: Wastewater treatment system made of concrete, brick
Advantages :
Durable and solid.
Popular so easy to build, no need for environmental expertise.
Build many different shapes, flexible.
Construction methods of steel, composite, PVC: These are some improved construction methods for businesses that do not have much construction area and want to save costs.

Wastewater treatment system made of steel, composite, PVC
Advantages :
Does not take up much space, compact.

Costs are significantly reduced.

Flexibility in relocating and increasing modules.

Fast construction.

CONTACT INFO:
VIET WATER JOINT STOCK COMPANY
Address: 339 Pham Van Bach, Ward 15, Tan Binh District, City. Ho Chi Minh
Email: Info@vietwaterjsc.com
Website: vietwaterjsc.com – www.moitruongvietwater.com
Phone: 02.862.724.888
Mobile : (+84).0947.9999.30 – (+84).0904.506.065