Slaughterhouse wastewater treatment service
Slaughterhouse wastewater treatment service
Viet Water JSC provides customers with optimal technology solutions, in line with the goal of EFFICIENCY and COST REDUCTION for investment and operation in slaughter wastewater treatment.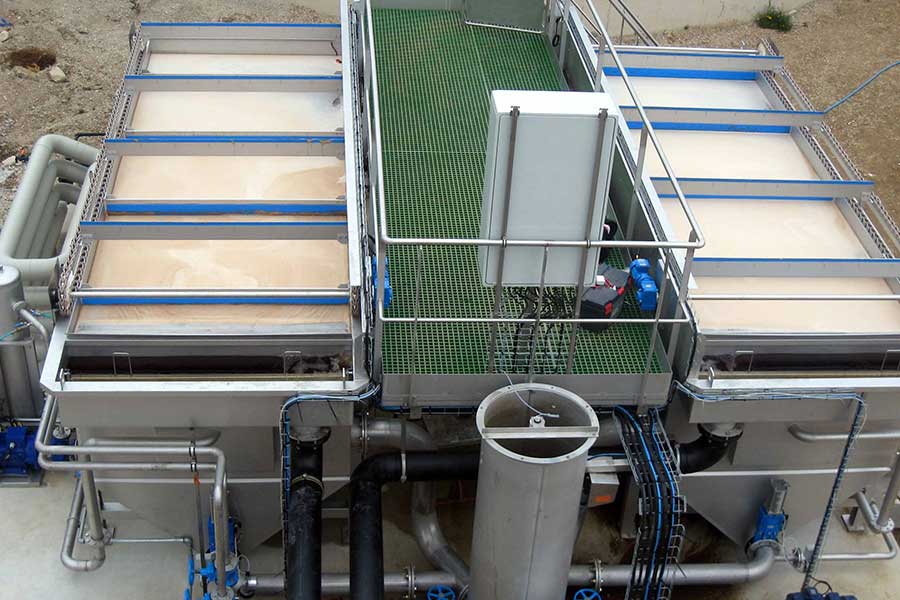 Slaughterhouse wastewater treatment service
TYPICAL PROJECTS:
Wastewater treatment system of Viet Avis slaughterhouse.
NEED:
You need to build a slaughterhouse wastewater treatment system with reasonable cost, stable operation to meet discharge standards, and low operating costs.
The Company's wastewater source is a problem that needs to be solved to ensure environmental requirements.
Need to find a reputable environmental treatment company to handle slaughter wastewater and handle environmental problems.
The wastewater treatment system of your establishment often has problems, the parameters in the slaughter wastewater after treatment are volatile and difficult to control.
Contact Viet Water JSC for appropriate support and advice for your business. (Call immediately for technical advice – quote 24/7: 0904506065 – 0947999930).

1. COMPOSITION OF ANIMAL Slaughtering wastewater:
Wastewater is mainly from slaughtering and cleaning the workshop. Cleaning with water has generated a large amount of wastewater. It is the main source of contamination of livestock slaughter facilities.
The composition of wastewater from factories and slaughterhouses is mostly organic, inorganic, and micro-organisms that exist in dissolved, finely dispersed or larger sizes.
Pollution characteristics of wastewater are: high organic pollution, N, P pollution and contain many types of bacteria and disease causing bacteria.
Incoming wastewater characteristics:
Depending on the slaughter industry such as pigs, chickens, buffaloes, cows, etc., wastewater will have different levels of pollution.
Values ​​of typical pollution parameters of pig slaughter wastewater are summarized in the following table:
Table: Composition and properties of pig slaughtering wastewater Thinh An Slaughtering Company
| | | | |
| --- | --- | --- | --- |
| STT | Thông số | Đơn vị | Giá trị |
| 1 | pH | — | 6.5 – 8.5 |
| 2 | COD | mg/l | 1.500 – 4.500 |
| 3 | BOD5 | mg/l | 1.000 – 3.200 |
| 4 | Tổng chất rắn lơ lửng | mg/l | 350 – 950 |
| 5 | Tổng Nito | mg/l | 70 – 90 |
| 6 | Tổng Photpho | mg/l | 8 – 12 |
| 7 | Coliform | MPN/l | 108 – 109 |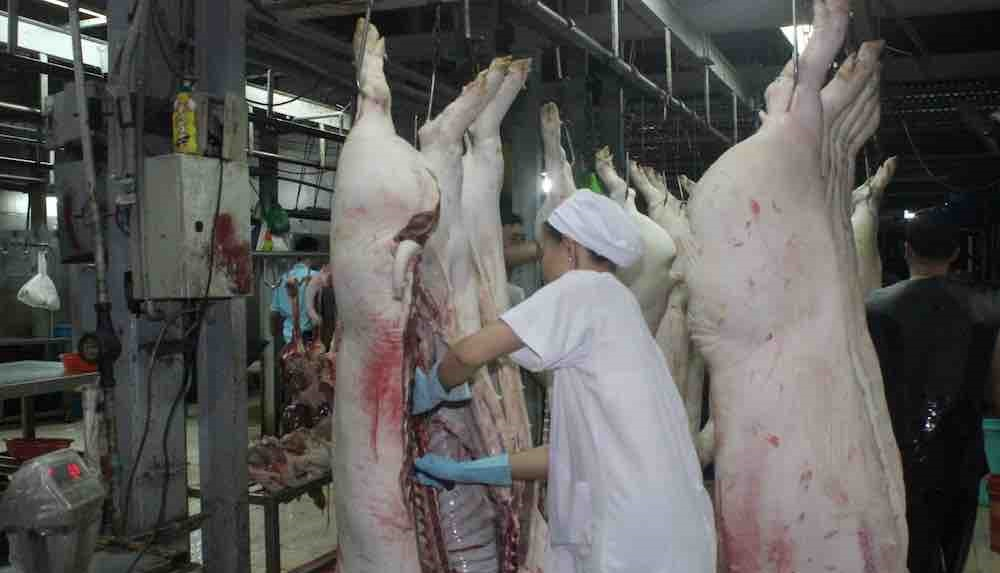 Photo: Cattle (swine) processing and slaughtering facility
TECHNOLOGICAL SCHEME:
Based on the composition, nature, wastewater flow and investment level of the Investor. VIET WATER would like to introduce to customers the technology of treating cattle slaughtering wastewater as follows:
TECHNOLOGY CHART OF Slaughterhouse WASTE WATER TREATMENT SYSTEM – BIOTECHNOLOGY
TECHNOLOGY CHART OF Slaughterhouse WASTE WATER TREATMENT SYSTEM – BIOTECHNOLOGY

This is the standard process of slaughter wastewater treatment technology. Depending on the level of output treatment and input wastewater characteristics, it is possible to add or reduce the unit work items accordingly.
The wastewater treatment system is operated automatically, in addition, there is a manual operation mode when there is a technical problem.
Image: Cattle slaughter wastewater treatment system (Nitrogen treatment tower)
CONSTRUCTION SOLUTION
Currently, there are many methods of construction of wastewater treatment systems. Depending on the actual situation at the enterprise, we have different system layouts. Viet Water would like to present some popular construction methods today.
Construction method of bricks, reinforced concrete: This method is quite classic, but still popular in many cases. Depending on the needs, we can build full sound or half floating half sound.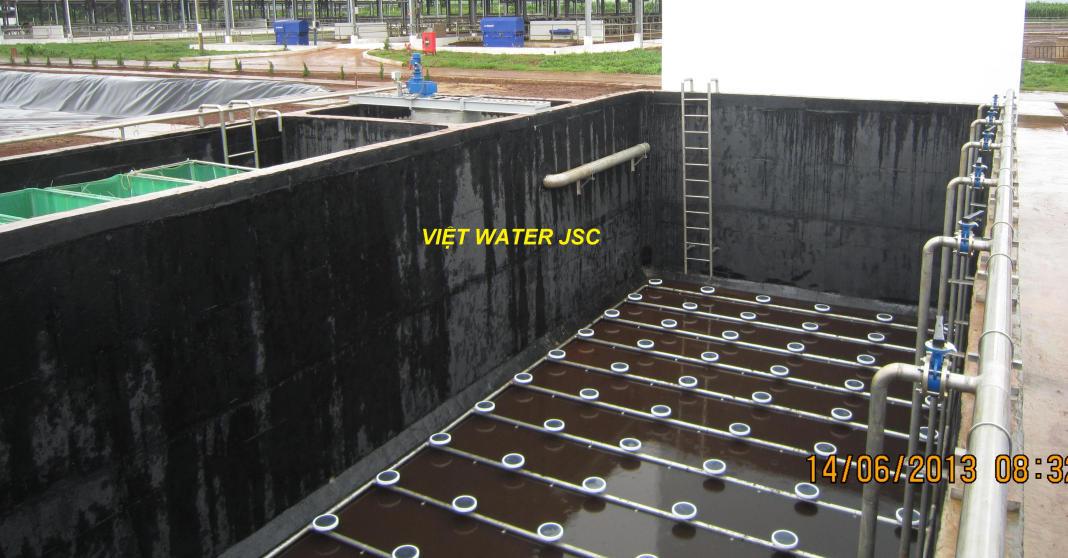 Concrete and brick wastewater treatment system
Advantages :
Durable and solid.
Popular so easy to build, no need for environmental expertise.
Build many different shapes, flexible.
Construction methods of steel, composite, PVC: These are some improved construction methods for businesses that do not have much construction area and want to save costs. Applicable to small wastewater flow.

Wastewater treatment system made of steel, composite, PVC
Advantages :
Does not take up much space, compact.
Costs are significantly reduced.
Flexibility in relocating and increasing modules.
Fast construction.

CONTACT INFO:
VIET WATER JOINT STOCK COMPANY
Address: 339 Pham Van Bach, Ward 15, Tan Binh District, City. Ho Chi Minh
Email: Info@vietwaterjsc.com
Website: vietwaterjsc.com – www.moitruongvietwater.com
Contact for consultation and quote (24/7): (+84). 0904506065 – (+84). 0947999930